Don't Starve Together Shatters Records with Unprecedented Sale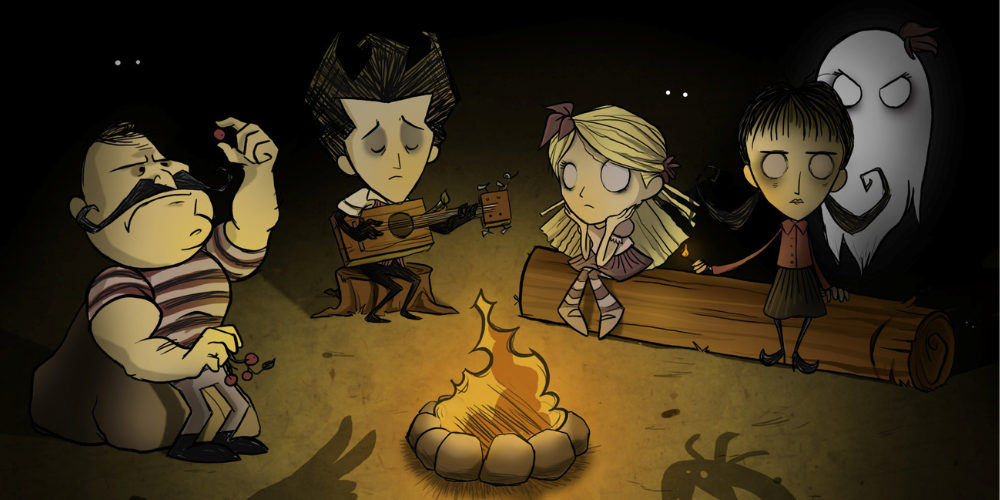 Don't Starve Together, the popular multiplayer-focused spin-off of Klei's unique survival game has achieved an all-time peak in concurrent players, thanks to its recent jaw-dropping sale. This remarkable price reduction allowed fans and newcomers alike to delve into a Tim Burton-esque dreamscape and experience survival like never before.
Until May 4, Don't Starve Together is available on Steam for an astounding 90% off, which equates to $1.50 in the US, £1.10 in the UK, and $2.15 in Australia. Additionally, the purchase of this wildly imaginative game comes with a bonus copy to share with a friend. With the original Don't Starve receiving a 75% discount as well, it's no wonder that gamers have jumped at this incredible opportunity.
According to SteamDB's charts, Don't Starve Together has reached a record-breaking 96,000 concurrent players due to the heavily discounted sale. Interestingly, when the game had a free weekend in 2019, it only reached a peak of 68,000 players. This indicates that gamers are more interested in owning the game at a low cost than merely trying it out for free.
Set in a whimsical world filled with danger and surprises, Don't Starve Together invites players to survive by gathering resources, building structures, and avoiding the many perils that lurk in the dark. The game's charming yet eerie aesthetic, combined with its challenging survival mechanics, creates an unforgettable gaming experience that has captivated audiences since its inception.
In conclusion, the recent sale of Don't Starve Together demonstrates the game's enduring popularity and allure, drawing in both long-time fans and curious newcomers. With its unique art style and immersive gameplay, as well as the added fun of multiplayer collaboration, it's no wonder that this quirky survival game has achieved such impressive milestones. As more players continue to discover the joys and challenges of this Tim Burton-inspired world, the legacy of Don't Starve Together only stands to grow stronger.